Ralf Schmitt's Ndlovu Youth Choir waltzes into America's Got Talent Semi-Finals with U2 Hit!
"Just because you're born in poverty doesn't mean you are poverty." – Ralf Schmitt
But Schmitt is not only responsible for the amazing performance of the Ndlovu choir.
He is also choirmaster at Hoërskool Rustenburg, the school responsible for that Bohemian Rhapsody video doing the rounds on social media.
He is also choirmaster at Roedean School, a private school for girls in Parktown, Johannesburg.
But he insists he's not the X-factor – rather, it is the children of SA who have the spirit to speak to the global audience.
He said that despite working with three different choirs, he "doesn't have much to juggle".
"I like that they are all different; I get to experience different parts of SA. Although they are from different backgrounds, from a rural school to an Afrikaans school to a private school, the children are really all the same.
"Obviously they each have their own dynamics and special characters, but the more I work with diverse communities the more I see that we are really all the same.
"I learn more from the choir members than they do from me. "All of them are filled with such energy and passion." – Ralf Schmitt
"People often ask how I teach people from poor backgrounds. I treat all singers the same. We all deal with our own stresses; for some it's poverty, for one girl in the Roedean choir it's the stress of trying to get into an Ivy League school. So I do my best to uplift and elevate every child," he said.
"I didn't excel in anything else," he joked.
His wife Marguerite is also a musician and teacher.
"Margi is extremely supportive, and is the one who is alone with the kids while I get to travel the world. She always helps where she can. I am very lucky to have two beautiful boys, aged five and seven."
Schmitt was doing the final preparations for the trip when Times Select spoke to him on Monday.
"You wouldn't believe it, but I'm still busy finalising visas. The hardest part about this job is the logistics.
"But I have a wonderful team who help with everything."
"At the moment I am focusing 100% on America's Got Talent."
He said the key to the choir's success was to be true to their SA roots.
"Our performances are world class, but we always stay true to our SA roots." – Ralf Schmitt
If you look at the really popular SA acts – Ladysmith Black Mambazo, Johnny Clegg and PJ Powers – there is something about SA culture that really resonates with the rest of the world," he said.
"My primary job is to uplift the youth through music education. The cool videos on social media etc are all secondary. We're in the business to change lives, and if we make nice music then that's a bonus.
"All my clients are different. I love traditional choral music, but there is space for modern music. We produce some cool stuff."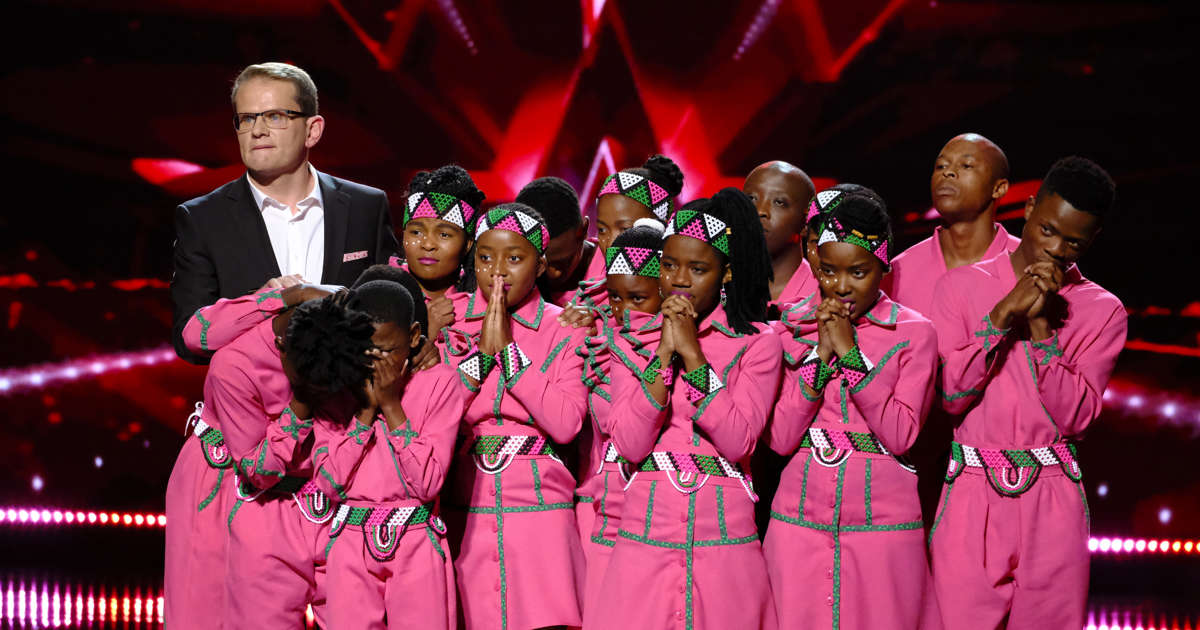 Schmitt said he was blown away when Roger Taylor, the drummer from Queen, responded positively to the Hoërskool Rustenburg video.
"It was so funny actually. I always choose uplifting music to work with, and on this occasion, the kids came to me [with the music] – I think because they've all watched Bohemian Rhapsody [a biopic about Freddie Mercury from Queen]. They said: 'Have you heard about a band called Queen?' I'm like, ja, we've been jamming to it for decades," he laughed.
"Bohemian Rhapsody is one of the greatest songs ever written, and it was a massive responsibility for me to rewrite it and still keep it true to its shape," he added.
He said the choir was excited about performing and that it did not matter if they won the competition next week.
"We are just so extremely grateful for everyone's support.
"I was misquoted in an article which said I don't care for traditional choral music. That is certainly not the case. I have a great respect for classical music, and I certainly take from it and build on to it what I have today."
Presented by JAY J BOTES

Twitter: @jayjbotes
Facebook: /jayjbotes
Instagram: @jayjbotes
LinkedIn: /jayjbotes
Youtube: /JayJBotesMedia
Image & Source: Sebabatso Mosamo
#DailySportsNews #JayJBotes #News #JayJBotesMedia #SouthAfrica #Rugby #BoksVsArgentina #SAvARG
---
---
---